The FY22 Epson Inkjet Solution Partner Conference was successfully held on March 25, 2023 at Shangri-La Hotel, Guilin.
Our company was invited to participate and won: "FY22 Special Contribution Award for New Industry Development", "FY22 Annual Marketing Promotion Award" and "FY22 Annual Sales Contribution Award".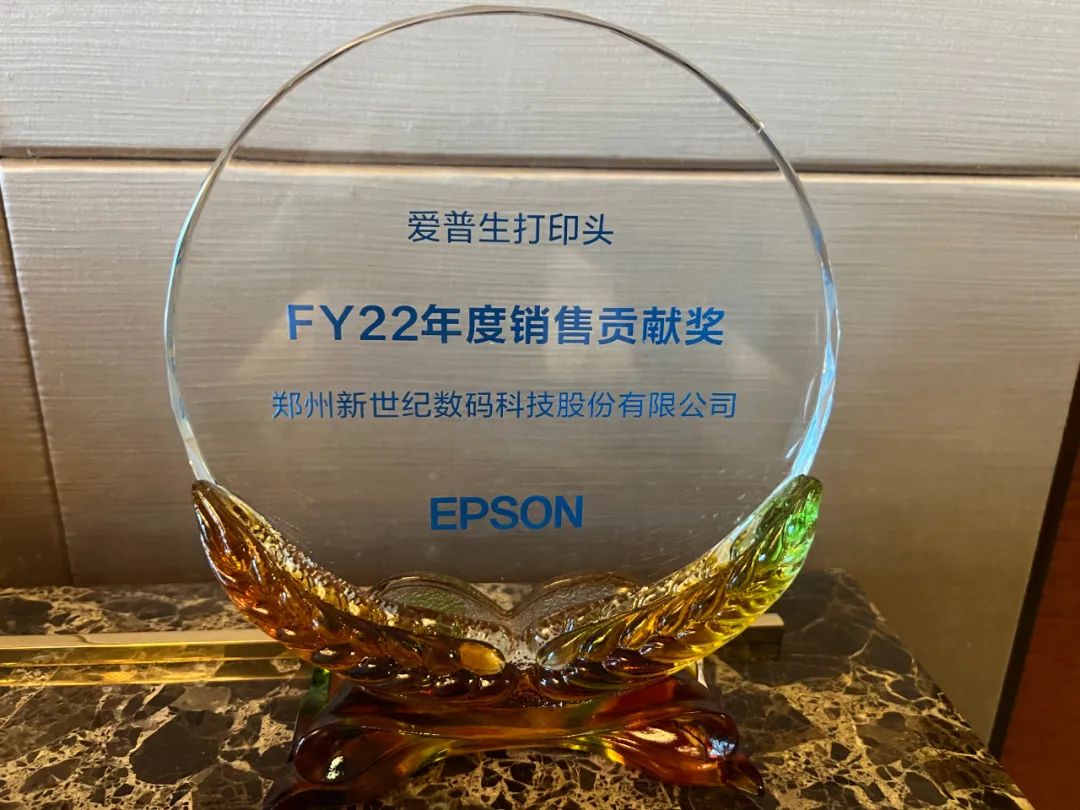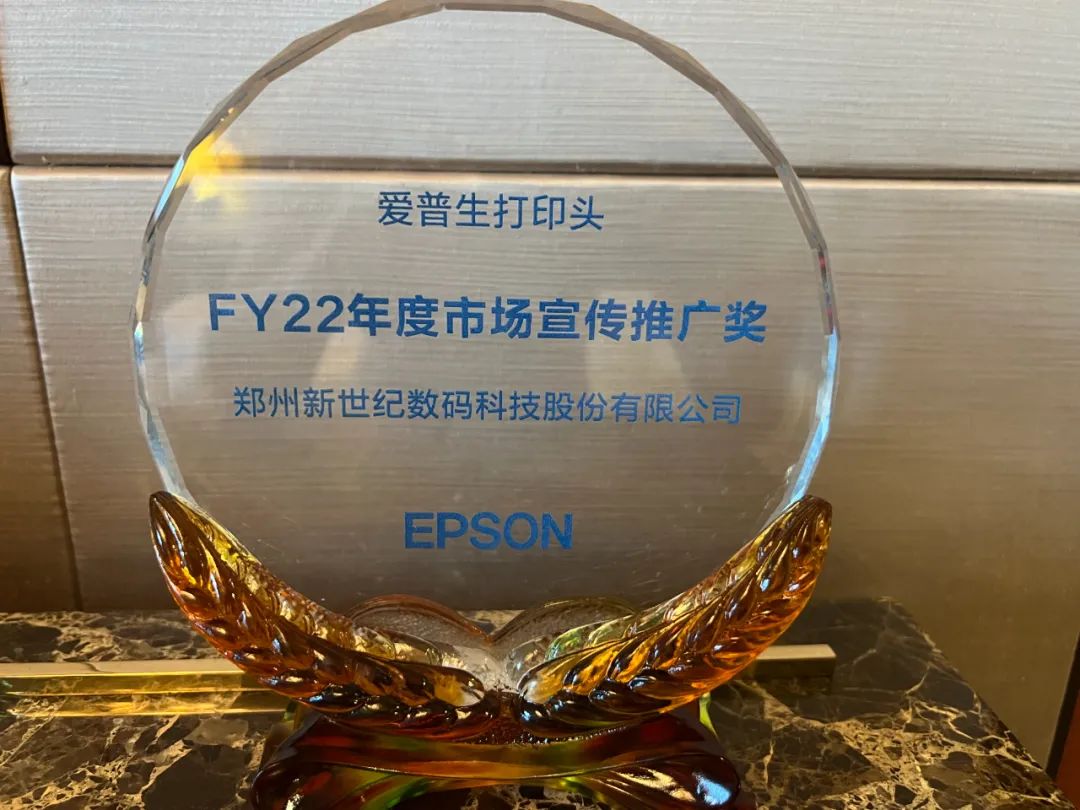 Zhengzhou New Century Digital Technology Co., Ltd. is a high-tech enterprise specializing in the research, development, production and sales of wide-format printing equipment. From 2020 to 2022, we have carried out in-depth strategic cooperation with Epson. The two parties have made every effort to promote the integration of Chinese printing equipment with the world, and jointly explore the transformation of printing equipment from automation to intelligence, and have achieved outstanding results.
In this annual conference, our achievements in the development of new industries, especially the intelligence and refinement of printing equipment, have received special recognition. Epson also spoke highly of the sophisticated products we have created in the past year. In the future, in the field of printing equipment segmentation, we will continue to devote ourselves to self-reliance and solidly look forward to the future.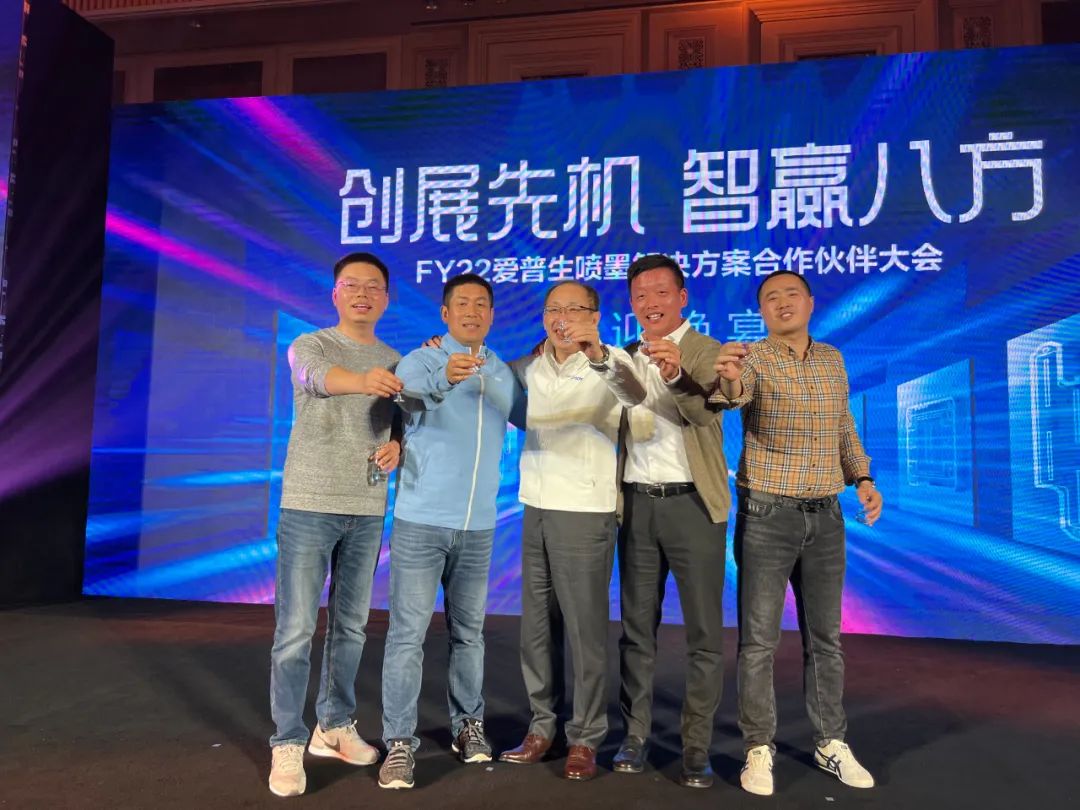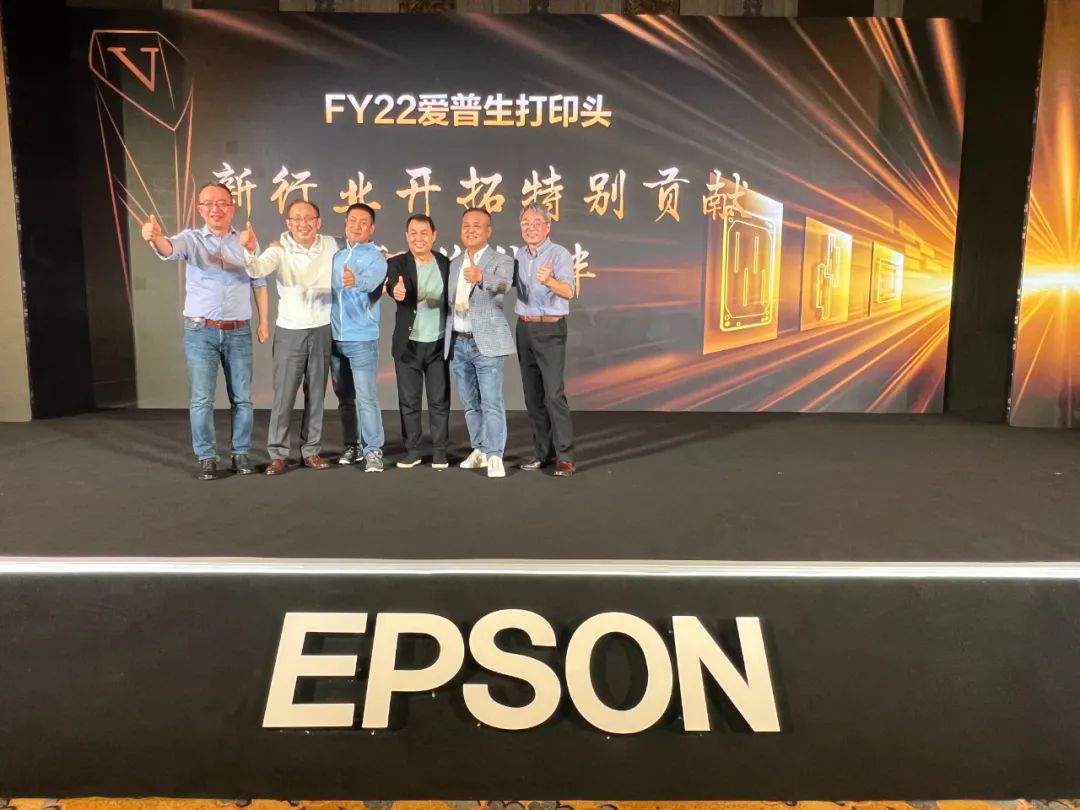 As a leader in the field of printers, Zhengzhou New Century has strong independent research and development capabilities, core technical intellectual property rights, and is committed to continuously enriching wide-format printing applications.
Zhengzhou New Century and Epson strong alliance, three years of cooperation and accumulation, we will create brilliant in 2023.