Since the 1990s, digital printing has developed rapidly in China, bringing a technological revolution to the traditional textile industry. Digital printing gets rid of the complex process of traditional printing in the production process. The overall process is simple, which shortens the proofing time and reduces the cost of proofing. At the same time, it helps designers to be liberated from the framework of production technology and process conditions, allowing them to give full play to their imagination and artistic creativity, and to better express design concepts. With its own advantages and characteristics, digital printing has promoted the continuous innovation and application of fabric patterns, and is playing an increasingly important role in today's fashion.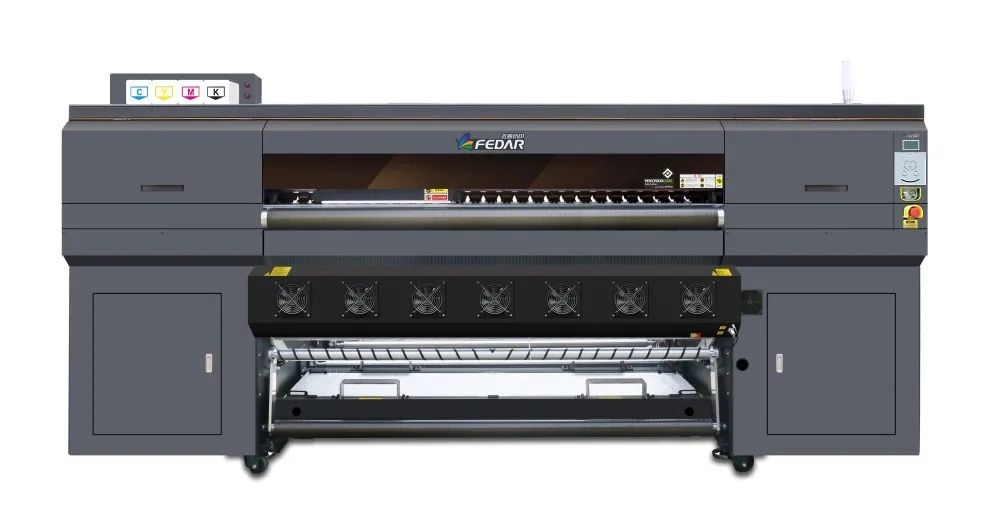 This high-speed digital textile printer FEDAR FD51915E is equipped with 15 Epson I3200-A1 printheads, which can print more than 300 meters in one hour, and the effective width is 1.9 meters. The high-quality printing accuracy and realistic printing effect of this textile printer have won unanimous praise from many digital printing processing factories.
    This digital textile printer also supports upgraded 6-color printing, showing various effects delicately. At the same time, it can meet the needs of personalized customization and mass production, so there is no waste of resources.
    In addition to this 15-head textile printer, FEDAR has developed a variety of other models in response to industry needs, with different widths and speeds.
    For more information, please visit Fedar website: www.fedar.com
    For more information, please call/contact: +86 159 3711 9992